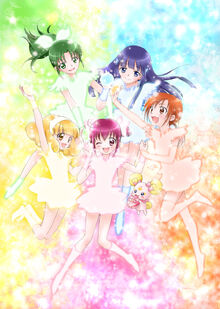 Hello, all you Pretty Cure fans! My name is CureKurogane, but you can call me "Kuro-kun" if you like. I've been liking Pretty Cure since I exposed myself to it and I love to add "magical boys" in my fanseries works!
Gender: Male
Age: 21
Birthday: June 8th, 1993
Favorite Foods: Japanese food (especially sushi)
Favorite Anime: Like all kinds of anime especially Sailor Moon and Pretty Cure.
Hobbies: Drawing, YouTube, and writing Fanfiction (on Fanfiction.net...my FAVORITE fanfic sites!)
My Fanseries Works
Community content is available under
CC-BY-SA
unless otherwise noted.