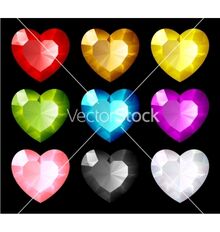 This is your user page. Please edit this page to tell the community about yourself!
About Me!
Name: Kylle Adrianne llaneta
Age: 13
Birthday: June 9, 2001
Zodiac: Gemini
Live: Surigao del norte philippines.
Introduction
Hi! Im Kylle Adrianne Llaneta, Or you may call me as yan,Kylle,Adri,Or Adrianne! My name here is MGPCCureHip-Hop! I am 13 yrs old and Im on 8th grade now!! Im really childish,I like Cute things, Im an Anime fan also!! Im also an otaku, I became an otaku last 2013(Cant remember the date)! My favorite genre of anime is magical girl anime! I really loved watching magical girl anime.. My favorite magical girl anime to watch is pretty cure.. Futari wa Precure is the first precure series i have watched when I was On 2nd grade.. Because of my young age that time, I dont know the word anime and I dont know how to use gadgets that time! I know the word anime when I was on 4th grade, That time also i know how to use gadgets!
Likes and Love
Magical Girl Anime (All)
Parents
Friends and classmates
Francine louise
Nicole the hetalicat
Cupcakes
Desserts(Anything)
Drawing
Singing
Dancing
Writing Stories
Hates
Dark
Heights
Dolls
People who's always bullying another person.
Accounts
Facebook-Llaneta Mapalo Kylle
Instagram-Kylleadrianne
Twitter
Wattpad-CureHip-Hop
DrawCast-KyuaHip-Hop
Magical Girl Anime I watched
Precure
Madoka Magica
Magical Doremi
Happy Seven
Vividred Operation
Sugar Sugar Rune
Sailor Moon
Ground Defense Force Mao-chan
Saint tail
Lilpri
Kamikaze kaitou jeanne
Corrector Yui
Sweet valerian
Lyrical Nanoha
And many more!
Hobbies
Drawing
Singing
Dancing
Story Writing
Reading Stories
Acting
Some Of my Precure fanseries
(Magical Pretty Cure Is the original!)
Community content is available under
CC-BY-SA
unless otherwise noted.